Union Minister of Road Transport and Highways, Nitin Gadkari has urged the scientists to do rural and agriculture oriented research by adopting the need based, regionwise as well as technology, research and entrepreneurship futuristic vision to make the country and the society prosperous. He was speaking as the Chief Guest in a seminar on Women In Science And Entrepreneurship- WISE-2023 organised by Indian Women Scientist Association's Nagpur Branch in National Environment Engineering Research Inistitute's (NEERI) hall in Nagpur today. Many dignitaries including NEERI's Director Dr. Atul Vaidya, Retired Dean of Nagpur Medical College, Dr. Vibhavari Dani were present on the occasion.
He said the research has no value in the absence of proven technology, availability of raw material, economic feasibility and marketing ability. He undelined the need to do research on the available resources like fly ash, Nag river water, garbage and solid waste in Nagpur.
He informed that Punjab and Haryana in north India are also producing biobitumin along with rice and wheat and the agriculture is being diversified in power and electricity. He suggested that it is possible to produce Bio-Bitumin by cultivating Bamboo in the wasteland near Vekoli and other public sector companies in Nagpur. He said that using bamboo for combustion in place of coal will reduce the pollution and save the environment. He also informed that the waste material from the readymade garment units in Butibori MIDC is used to make the durable and beautiful carpets at Pachgaon in Umred and training is being imparted to 1200 women. He underlined that by value addition of this type of raw material and with nice design and attractive packaging, it is possible to do the marketing of it in global market.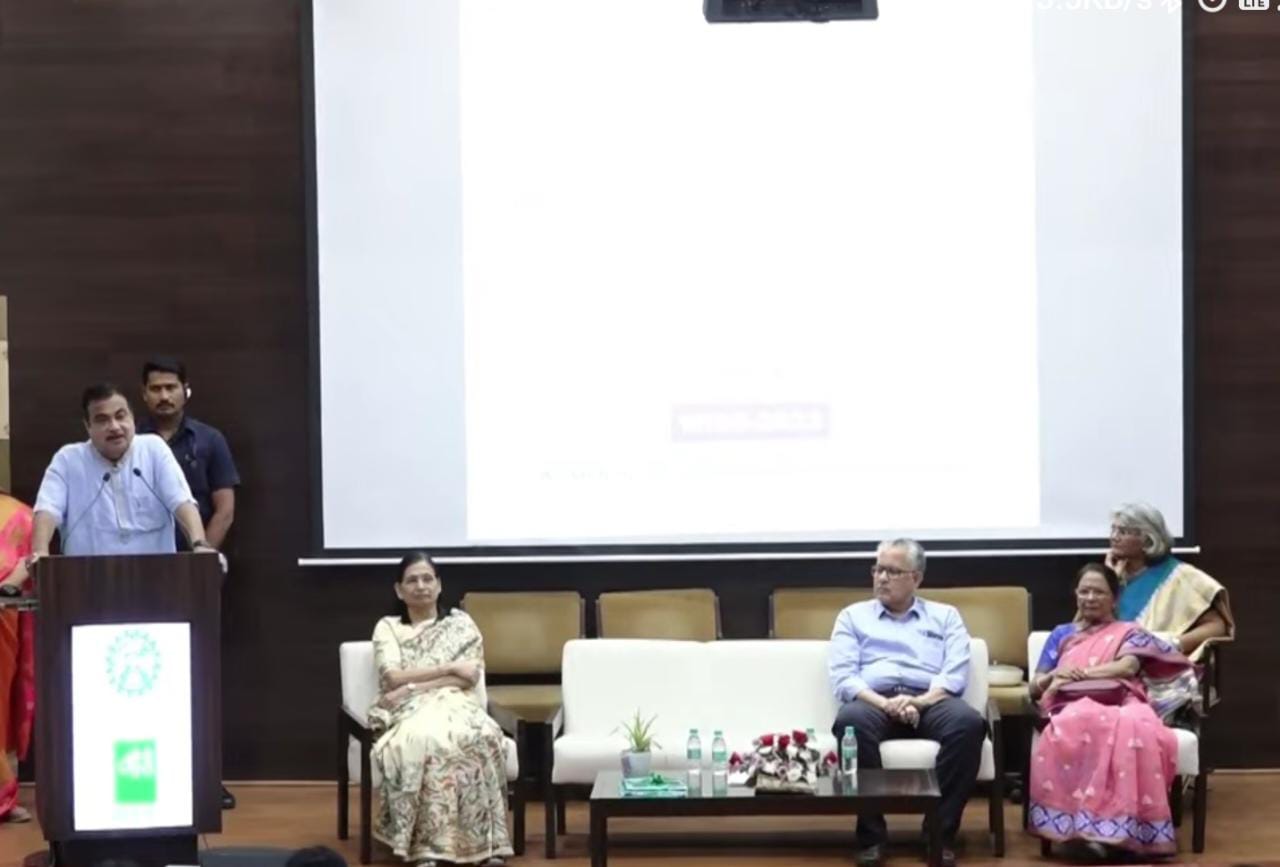 He said that construction was reduced by using the technology and informed that it is possible to construct the bridge in just Rs. 1000 crores instead of Rs. 1600 crores by using the Malaysian technology and reducing the distance between two pillars of the flyover and casting the beam in steel fibre which was done in the Indora to Dighori bridge, whose stone laying ceremony was performed recently. He specifically pointed out towards the savings or Rs. 600 crores on this occasion.
He also appealed all the office bearers of Indian Women Scientist Association to tap the new opportunities in research and help the social and economic transformation on the occasion of Women In Science And Entrepreneurship- WISE-2023.
Office bearers of Indian Women Scientist Association, NEERI's scientists and students were present on the occasion.
Related