Rajeev Chandrasekhar inaugurates project "Heartland Tripura" » Bhajpa Ki Baat
In a bid to enhance the employability and skills of the youth of Tripura, a project named "Heartland Tripura" was launched today, in partnership with Deloitte India and the National Institute of Electronics and Information Technology (NIELIT), Agartala. Union Minister of State for Skill Development & Entrepreneurship and Electronics & IT Shri Rajeev Chandrasekhar inaugurated the ceremony in Agartala where Deloitte India and NIELIT – Agartala signed an agreement.
This project is poised to open new career and personal development opportunities for undergraduate students in both engineering and non-engineering fields. It is backed by the Government of India and the State Government of Tripura.
The "Heartland Tripura" project will deliver a specific set of skill development certification courses through NIELIT – Agartala for the state. Further, it will provide internship opportunities to select professionals, ultimately paving the way for promising job prospects upon successful completion of certification and internship requirements. In the pilot phase of this project around 350 graduates are expected to receive training and employment opportunities, subject to fulfilling laid out assessment criteria. This will potentially create job opportunities for 50 engineering and non-engineering students by January 2024 and further job placements for up to 300 engineering and non-engineering students from March to June 2024.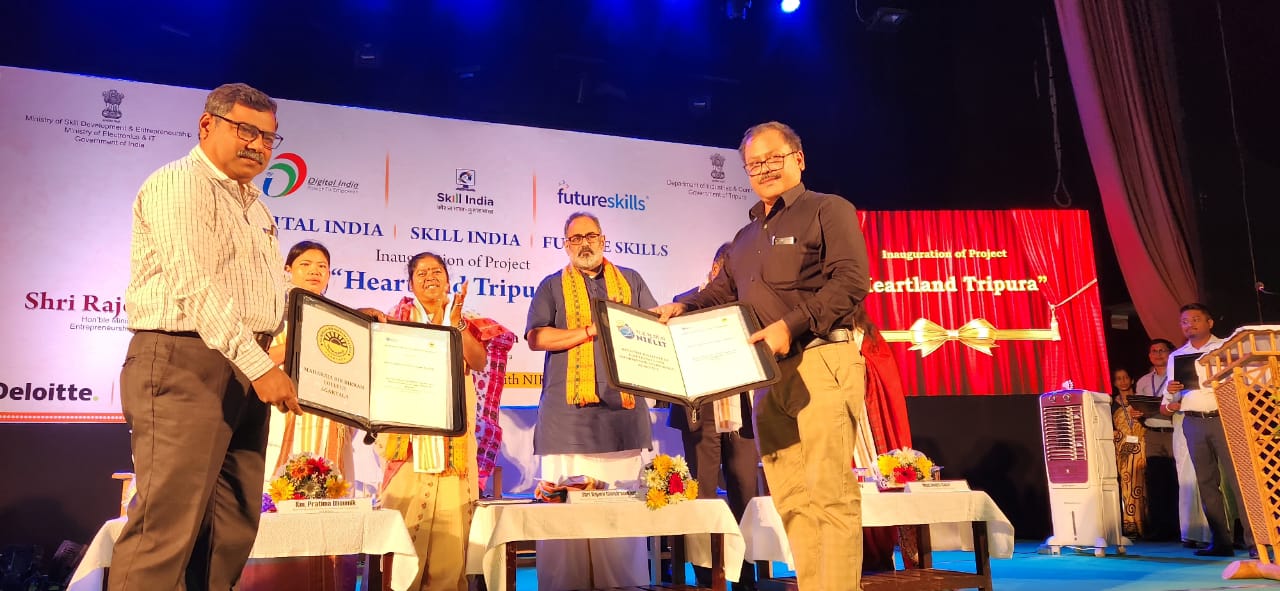 The certification courses offered under "Heartland Tripura" will cover a wide range of new age technical and professional development skills such as cyber security, internal audit, analytics, and softer skills around business communication, executive presence, and grooming amongst others.
The initiative will also support the planning and delivery of placement season at colleges. Some of the educational institutions included in the project are, NIT College, Tripura Institute of Technology, Maharaja Bir Bikram College, Women's College in Agartala and TECE. Deloitte will curate a curriculum for industry readiness, drive NCVET-based certification, provide trainer access through its professionals, and guide colleges in the state to organize placement fairs. The project also aims to identify target organizations for placements and build an advocacy network for private firms to hire from select colleges in Tripura.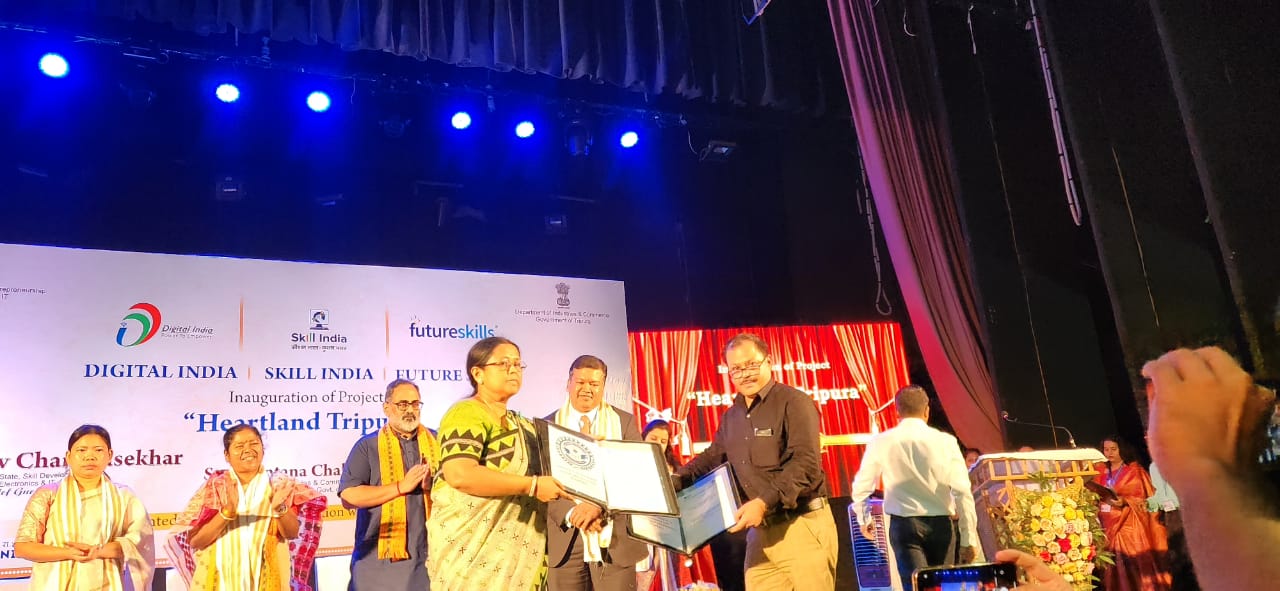 While interacting with the media, Minister Rajeev Chandrasekhar said that Global majors like Deloitte are helping create skilling programs that are enabling the youth of Tripura to get future-ready and industry-ready skills.
He said, "Since 2014, an important goal for PM Modi has been addressing the skilling issue. Back then, out of the 42 crore people in the workforce, close to 31 crore were unskilled, lacking any formal education or skills. Since India's independence, 3 out of every 4 Indians were forced to work without any formal education or skilling. From 2016 onwards, we initiated the process of correcting this, successfully completing one phase of this transformation. Now, in the post-Covid era, we started the second phase of skilling, referred to by the PM as Industry-ready, future-ready skilling. This involves collaborating closely with companies that will hire individuals. Skill development programs are being developed in partnership with the industry."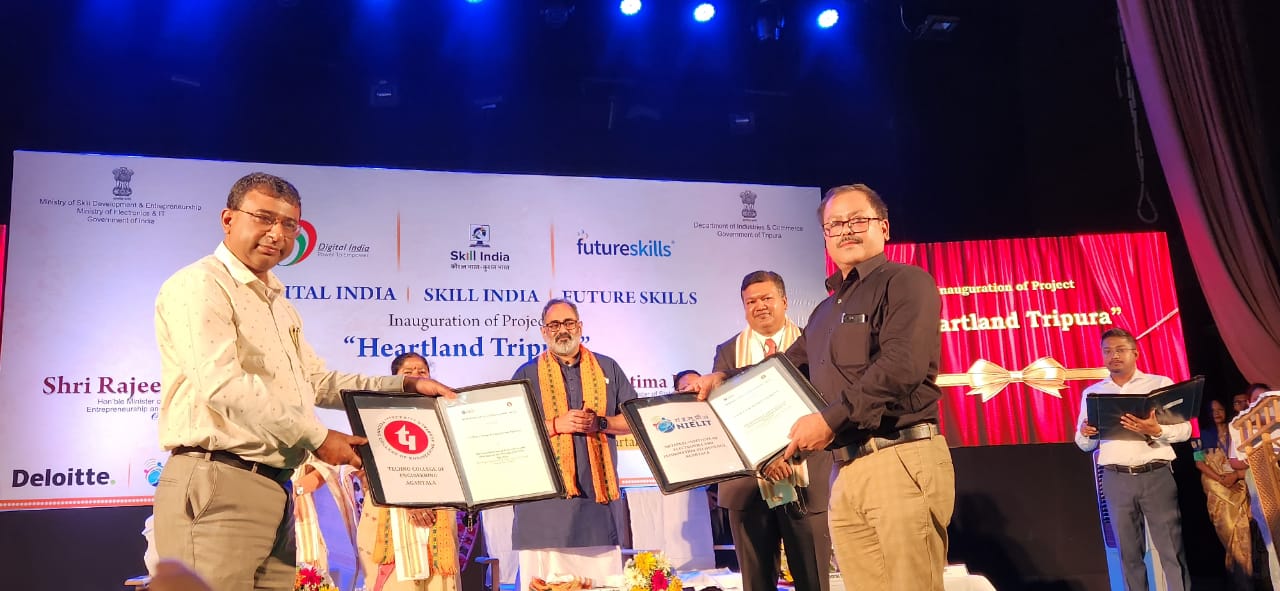 During the address at the inauguration, the Minister said that, "We are trying to fulfill the goals set by PM Modi. I would like to thank Deloitte for making all the efforts to explore the potential of the youth in Tripura, believing and investing in their capabilities, and agreeing to partner with the Government. The reason why the Northeast region of India is currently poised for rapid growth is because physical connectivity is no longer a challenge. Companies like Deloitte, IBM, and Microsoft are actively involved in this phase of skilling. NIELIT will be partnering with these companies for digital skilling programs. In the coming weeks, we will also introduce programs for farm processing, agriculture, and food processing."
Related
(News Source -Except for the headline, this story has not been edited by Bhajpa Ki Baat staff and is published from a kamal sandesh feed.)