Education Minister Dharmendra Pradhan inaugurates New Hostel of IIT Bombay » Bhajpa Ki Baat
The Union Education Minister Shri Dharmendra Pradhan inaugurated Hostel 17, a new students' hostel, at Indian Institute of Technology Bombay campus today. The Minister also unveiled the plaque and planted a tree in the hostel campus.
Speaking at the inauguration, Union Minister Shri Dharmendra Pradhan said that in addition to quality of students, curriculum and faculty, the ambience of the campus is important for a great student experience. "Ambience creates positivity, which is 50% of student life. If you are positive, you will be comfortable. Everyone has capacity to innovate and contribute. Today, we have created a new chapter at IIT Bombay, this great institute and campus."
The new hostel has 1,115 rooms and one among the first group of buildings that IIT Bombay has constructed entirely through funds from Higher Education Financing Agency (HEFA), with an estimated cost of ₹117 crore.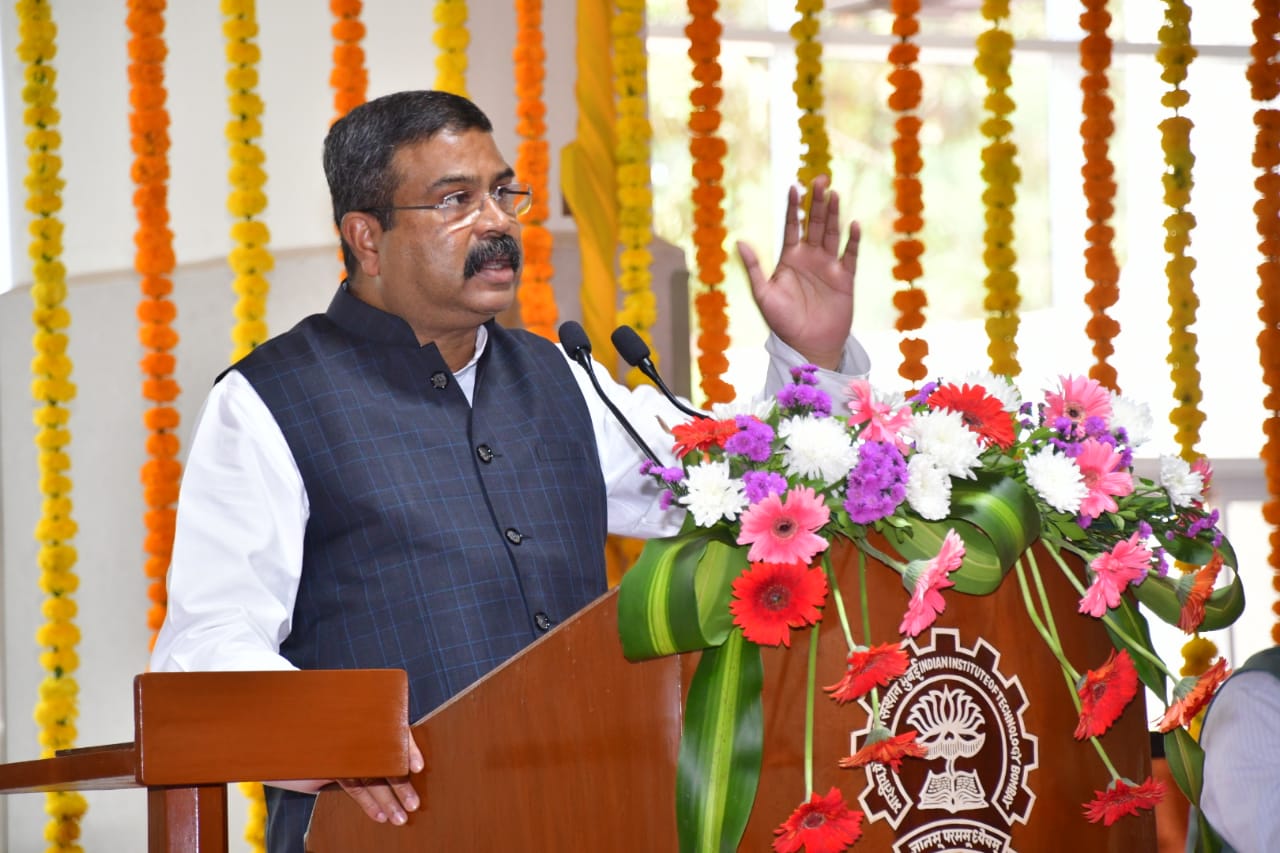 The Minister said that he expected employers and entrepreneurs, not employees, to emerge from IITs. Expressing his firm belief in the prowess of IIT Bombay, the Minister said he is confident that the talented human capital of the institute will emerge as employment creators, innovate and work for global welfare, and also work towards building a strong and Aatmanirbhar Bharat.
Lauding the contribution of IIT alumni, the Minister said that this needs to be better documented and promoted. He said that the six old IITs have together contributed 300 to 400 billion dollars to the world economy. "Someone who comes out of IIT Bombay ecosystem can never be selfish. Our alumni are those who think of world welfare. We need to better document our contribution and promote our capacity." The Minister expressed that there is a need to rebrand the potential considering the angle of technology, noting that technology is the forte of IIT Bombay.
The Education Minister said that the era of fast-changing geopolitical realities and the pandemic-induced global challenges has brought upon us plethora of opportunities. "We face many big challenges today. Pandemic and natural disasters such as cyclones are situations we need to deal with. We witnessed three waves of the pandemic in three years beginning from 2020." Considering this situation, he hoped that IIT Bombay will play a big role in ensuring that India has its rightful place in the new world order.
The Minister said that 21st century is going to be an era of knowledge and exhorted IIT Bombay to play a major role in it. "I strongly believe that there are only a few premier educational institutions in the country that have the answers to the problems of 21st century and IIT Bombay is one among them'. The Minister noted that India has no deficit of knowledge and that India has shown that it has solutions to complex global problems.. He suggested that IIT should do mapping of India's requirements for next 50 years, including in the areas of disaster management, clean energy, & sustainability and work towards fulfilling those requirements.
The Minister exhorted the IIT Bombay community to play a decisive role in shaping the course of the nation in the coming decades. "When we look back after 5-10 years, we should be able to say with confidence that IIT Bombay has taken 21st century into our fold and contributed to the shaping of history."
Director, IIT Bombay, Prof. Subhasis Chaudhuri presented before the Minister an overview of the Institute and its growth over the years.
In his address, Prof. Subhasis Chaudhuri said: "The IIT system thrived under the patronage of the Government of India, and our alumni have excelled in all forms of career paths they have chosen. I am sure that this state-of-the-art hostel will help in further improving the campus ambience for the students in the campus."
Chairperson, Board of Governors, IIT Bombay, Dr. Pawan Goenka thanked the government for the cooperation and support it has been extending in upgrading the infrastructure of the institute.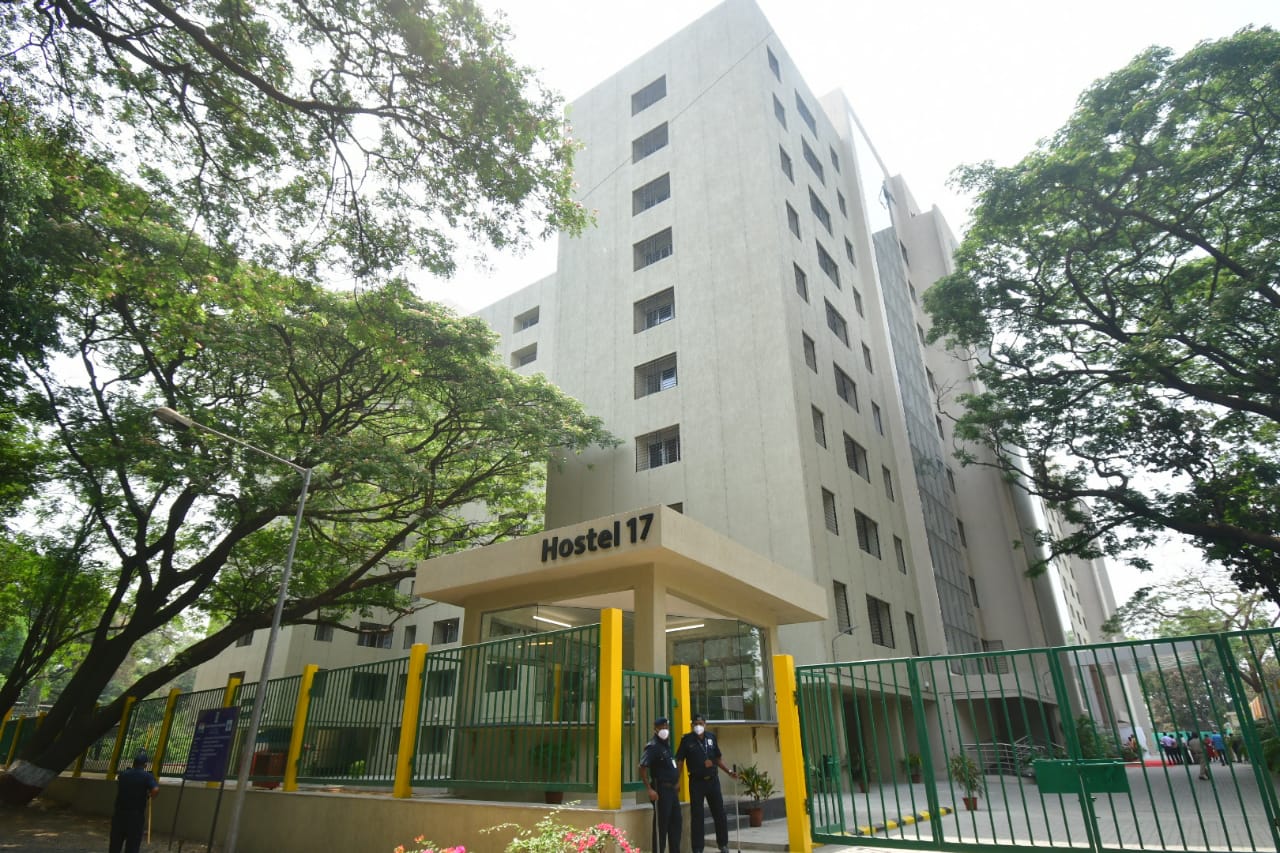 Features of H17:
 Ground floor + 9 Floors
Total no. of rooms: 1,115
No. of regular rooms: 1,059
No. of single rooms for differently-abled: 50
No. of double rooms with toilet for differently-abled: 6
Time taken for construction: 40 months
Facilities include:
(i)  Gymnasium: 1
(ii) Common Computer Room: 1
(iii) Wifi & LAN connection in each room
(iv) Music Room: 1
(v)  Common laundry: Washing & drying (40)
(vi) First-Aid Room: 1
(vii) Student Council Room: 1
(viii) Place for students' break-out session: 72
(ix) Store Room: 1
(x) Firefighting system (sprinkler piping) provided in each room
(xi) Public address system (for emergency)
(xii) CCTV systems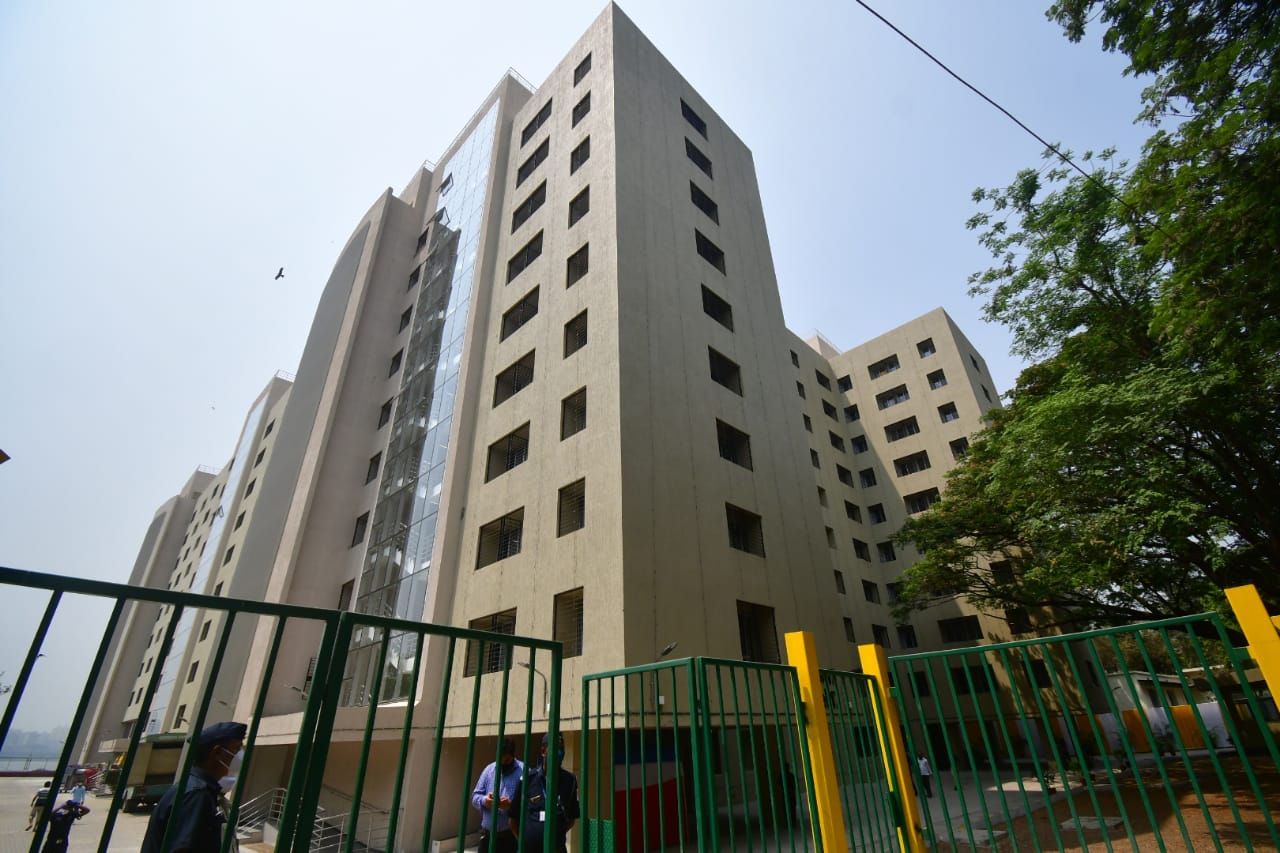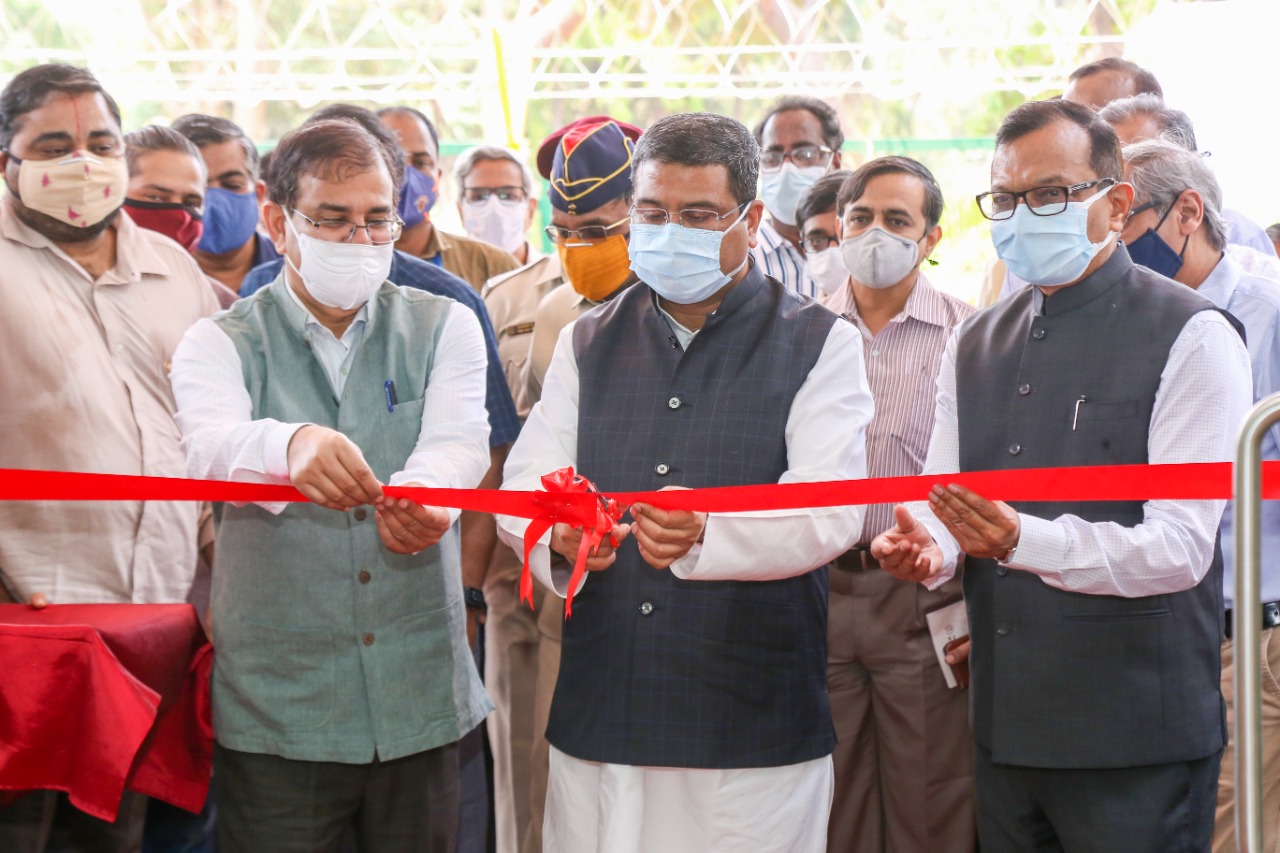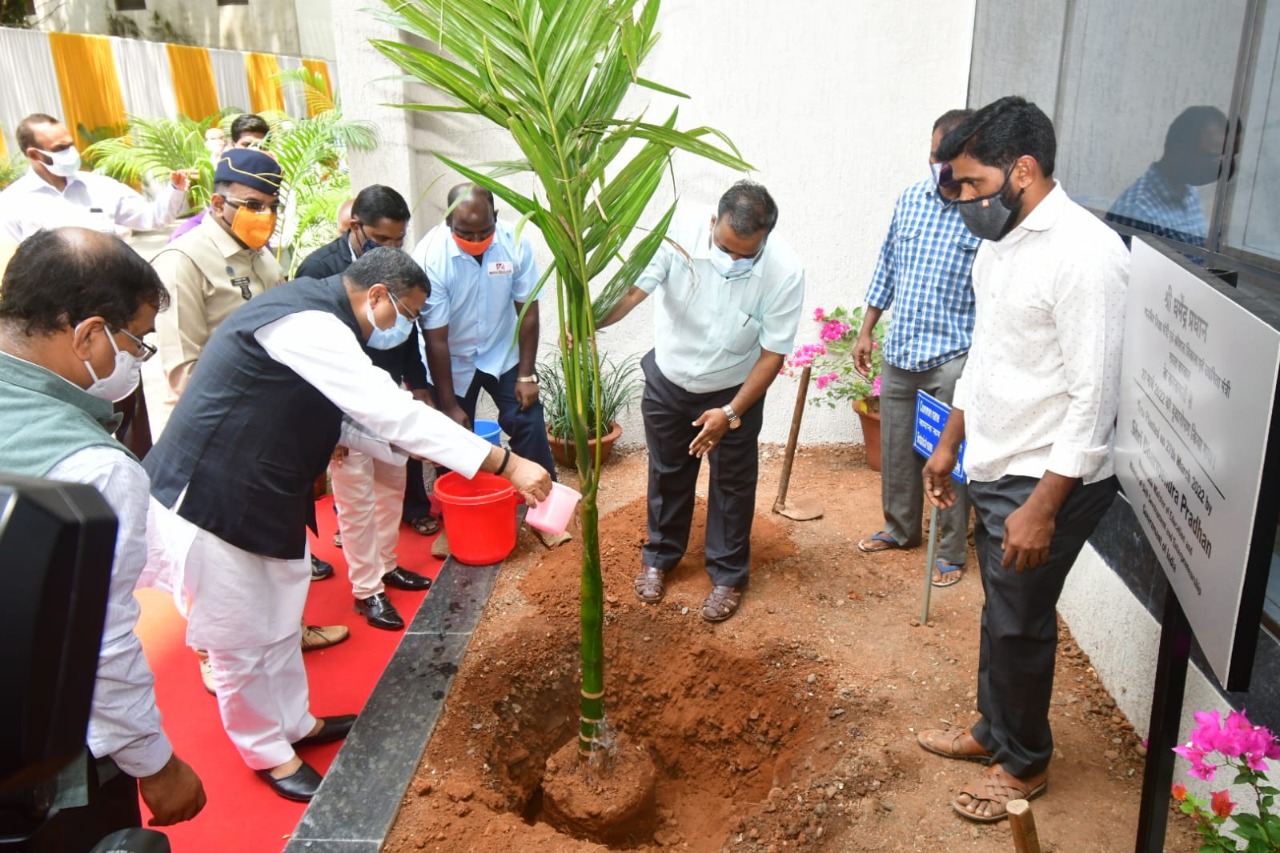 More than 200 people including faculty, staff and students attended the inauguration event.
Related
(News Source -Except for the headline, this story has not been edited by Bhajpa Ki Baat staff and is published from a kamal sandesh feed.)